Mark's Locksmith
Wilsonville, OR 97070
Car Lockout Prices $50.00 .
Car Lockout service provied by Mark's Locksmith (CCB #: 186343)
I am Licensed, Bonded, Honest, Family Owned, and Insured Locksmith in Oregon, since 2005.

Do you have emergency roadside assistance through your auto insurance? If so, Great! You can get reimbursed for the car lockout and it will not make your insurance rates go up!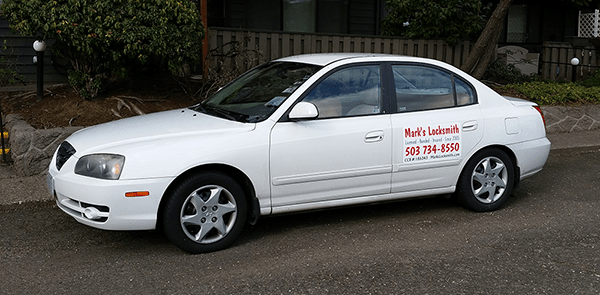 Mark's Locksmith
Car Lockouts $ 50.00 flat fee
SW Ash Meadows
Wilsonville
,
OR
97070
United States
Hours:
Mon-Sun 10am - 9pm

P:
(503) 734-8550
© 2005 - 2023 Mark's Locksmith - King City, Oregon - CCB#: 186343 - All rights reserved.
local, cheap, storage lock, mobile, insurance, NorthWest Storage, NW Storage, Public Storage, U-haul Storage, regular, portline, locksmith near me locksmith oregon pop a lock cheap low price fast quick car lock out auto truck keys locked in car lockout, locksmith near me locksmith oregon pop a lock cheap low price fast quick car lock out auto truck keys locked in car lockout car locksmith , car lockout service , emergency locksmith , lock service , locksmith , locksmith for cars , vehicle locksmith , auto locksmith , car locksmith , locksmith , locksmith , aa locksmith , able locksmith , accurate locksmith , action locksmith , advanced locksmith , affordable locksmith , all american locksmith , rental, apartment building locksmith , area locksmith , asap locksmith , auto key locksmith near me , auto keys made , auto lockouts , auto locksmith , automotive key locksmith , automotive lockouts , automotive locksmith , automotive locksmith service , available locksmith , locksmith , car door locksmith , car key unlock service , car keys locked in car , car keysmith near me , car locked , car locked out , car lockout service , car locksmith , car locksmith service , certified locksmith , change door lock , change locks , changing out locks , cheap auto locksmith near me , cheap automotive locksmith , cheap car lockout service , cheap car locksmith , cheap locksmith , cheap mobile locksmith near me , city locksmith , combination locks repair , commercial building locksmith , commercial locksmith , commercial locksmith services , monkey , dead bolt locksmith , deadbolt installation , dependable locksmith , door locks installation , door locksmith near me , emergency car key service , emergency car lockout service , emergency car locksmith , emergency car unlock service , emergency locksmith , expert locksmith , fast service locksmith , home locksmith , house locksmith , house rekey , i locked my keys in the car , key maker near me , key mobile locksmith , precision , liberty locksmith , licensed locksmith , lock and security , lock keys in car service , lock service , locked car door service , locked keys in car , locked keys in car locksmith , locked my keys in my car , davis , locked out locksmith , locked out of car help , locked out of my car , locks and keys , locksmith , locksmith around me , locksmith auto lockout , locksmith auto locksmith , locksmith business , locksmith by me , locksmith by zip code , locksmith callout , locksmith car key , locksmith car lockout , locksmith charges , roadside assistance, refund, locksmith emergency services , locksmith for my car , locksmith key , locksmith locations , lockout service, locksmith lockout , locksmith locks , locksmith mobile service , locksmith near by me , locksmith near me for house , locksmith near me for keys , locksmith near me now , locksmith open near me , locksmith prices for car keys , locksmith quotes , locksmith service , locksmith that makes car keys , locksmith to unlock car , monkey, chimpanzee, lost my car keys , magnet lock install, Honest and Trusted Locksmith services in Oregon , mailbox lock repair , mark's locksmith , metro locksmith , mobile automotive locksmith , mobile car locksmith , mobile locksmith , mobile locksmith car keys , mobile vehicle locksmith , motorcycle locksmith , near me locksmith , nearby auto locksmith , nearest car locksmith , nearest locksmith , new lock installation , order locksmith , padlock locksmith , pop car lock , precision locksmith , professional automotive locksmith , professional locksmith , professional residential locksmith , rekey , rekey lock sets , rekey locks , rekey locksmith in , rekey service , reliable locksmith , residential lock , residential locksmith , residential locksmith service , security door lockout service , security door locksmith , security locksmith , skilled locksmiths , storage locker locksmith , county locksmith , truck locksmith , unlock car , unlock car door , truck locksmith , unlock car, unlock car door , unlock car door service , van locksmith near me , vehicle locksmith , village locksmith , window locksmith, Agero, Cross Counry, State Farm Insurance, AAA Insurance, PEMCO Insurance, Farmers Insurance, Safeco Insurance, American Family Insurance, Progressive Insurance, Geico Insurance, Esurance Insurance, 21st Century Insurance, Oregon Mutual Insurance